Unique Memorial for those lost at sea

The Tasmanian Seafarers' Memorial at Triabunna, Tasmania is unique in that it is a memorial to all Tasmanian seafarers who lost their lives at sea including Tasmanian members of the armed services, and those seafarers who, regardless of occupation or nationality, lost their lives in Tasmanian waters.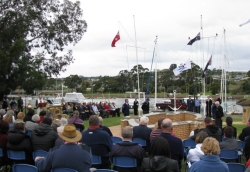 It also enables the commemoration of the lives of Tasmanian Naval personnel lost during peace time service as well as during times of conflict.
Tasmania's maritime history has been an eventful one which has tragically left many families touched in some by the relentless power of the sea.
The unpredictable seas around Tasmania's coastlines have claimed vessels from the days of sail to modern craft of today; they have claimed the lives of whalers and sealers, convicts and free settlers, traders and fishermen, sailors, seaman and yachtsmen of all ages and nations.
Invitation to attend the Memorial Service
The 20th annual Memorial Service will be held on Sunday, 16th October 2016 commencing at 11.00 am. Morning tea is available for a modest donation beforehand from 10.00 am at the Memorial site, Esplanade, Triabunna. Download a copy of the Invitation to the next Memorial Service.
The Memorial
provides a location to place plaques in tribute of loved ones lost at sea;
provides a place to focus grief for lost seafarers whose bodies were never found or whose remains were buried at sea;
it increases water safety awareness; and
has become a source of Tasmanian maritime history.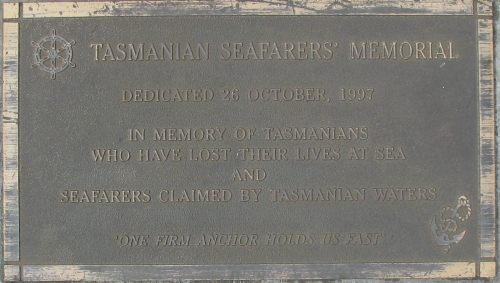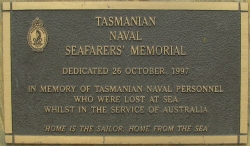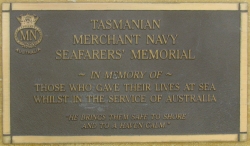 It has touched the hearts of many.